The heart of the School of Biblical Studies (SBS) is to see the Great Commission fulfilled by giving the opportunity to study, do, and share God's Word.
The School of Biblical Studies (SBS) is a 9-month course which allows you to study all 66 books of the Bible. You will learn the inductive approach to study and will be given hands-on instruction in the principles of observation, interpretation, and application. SBS is not simply a school of head knowledge but also of practical application.
Ulaanbaatar YWAM started the Biblical Core Course in March for the first time in 2007 and it was our beginning of the Biblical Training. If you are interested in studying the Bible with us check out the Ezra Bible Course.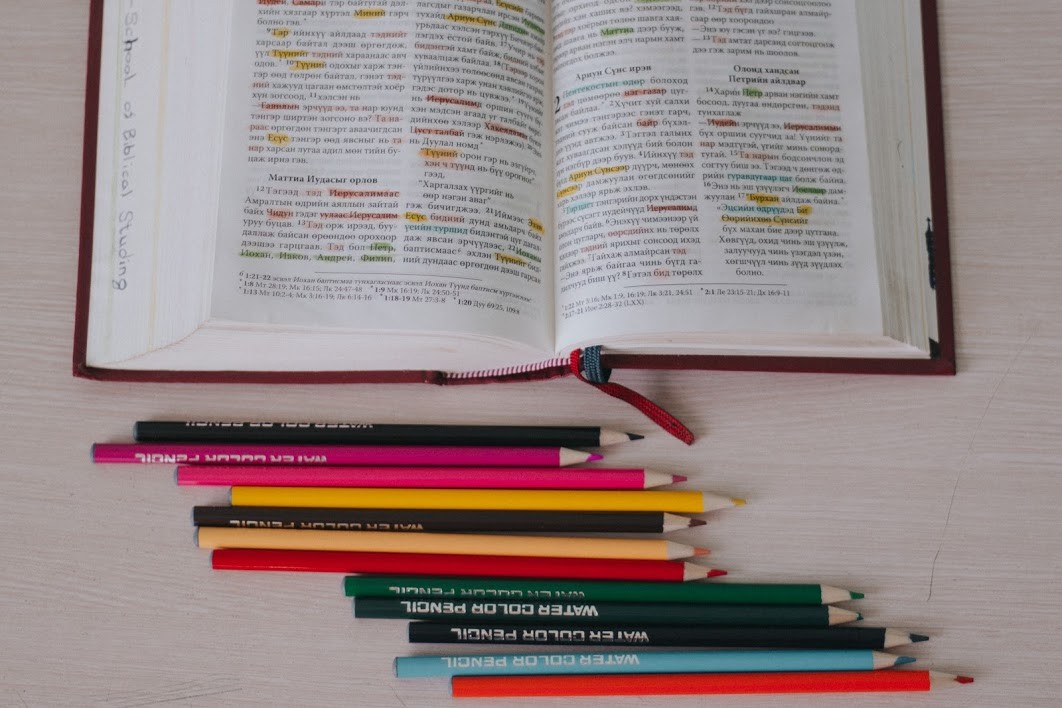 Ezra Bible Course
Ezra Bible Course burns with a passion for God's Word and the belief that all people should be equipped to study the Bible. Grow in a close-knit community of students, discover a method for lifelong Bible study, and be transformed by the Word of God!
We are running a School of Biblical Study by name of Ezra Bible Course to study 66 Bible books over the course of a two-year seminar. Students don't live in communities, but according to the schedule, students do their Ezra Bible Course. We invite teachers from UofN Jeju, Korea to equip Mongolian believers by the Word of God.
Ezra 7:10
For Ezra had devoted himself to the study and observance of the Law of the Lord, and to teaching its decrees and laws in Israel.
School of Biblical Studies (SBS) 2019-2021 inductive approach The plan of bible study
| | | | |
| --- | --- | --- | --- |
| Duration | Topics | Topics | Meaning |
| 2019.9.23-27 | Synoptic gospels | E Jegun, E Ju Chali | the purpose of the book of gospels |
| 2019.11.24-28 | Acts, Galatians, 1,2 Tess, Corinthians | Communication team | History of the first church, to understand the main idea of a passages |
| 2020. February | 5 Books of Moses | Church ministry team | The covenant and the law |
| 2020. May | History books | DBS Team | DBS Team |
| 2020. September | Prophecy books | | |
| 2020. November | Prophecy | | |
| 2021. February | Letters | | |
| 2021. May | Books of John | | |